Personal Assistant Job Description
special offer
Post this Personal assistant job ad to 100+ job boards with one submission
Easy setup
•
No credit card required
•
Free trial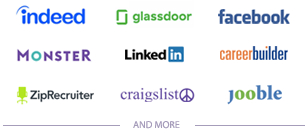 Our company is at the stage of recruiting a highly motivated individual who would be able to undertake the role of the Personal Assistant to the General Manager. For this position the candidate should possess strong interpersonal skills in order to provide administrative support to the General Manager as well as the whole Director's office. It is crucial to implement assigned tasks assigned by the Management in a timely manner. The core role of the Personal Assistant is to limit the Manager's time spent on organizing and administering the office; thus the candidate should be active enough to undertake responsibilities on behalf of the General Manager as well as prepare various executive reports, action plans, memos, and last but not least, minutes from the meetings of the Board of Directors.
The Personal Assistant provides high-level administrative support to the Executive office, plays a supportive role with hotel-related initiatives, projects, and meetings, and acts as the first point of contact for both internal and external customers on behalf of General Manager.
Personal Assistant Responsibilities:
Implements all the administrative tasks of the office including organizing the filing system providing all the necessary supplies and stationary.
Be present at all meetings of the Board of Directors in order to produce minutes.
Organizes the schedule and appointments/meetings of the Manager which he/she reports to.
Creates and exchanges memos, announcements, notices, and emails with all the interrelated departments and stakeholders.
Helps with various reports on weekly and monthly basis.
Arranges travel visas, accommodations and tickets for the Manager.
Provides information about the company to different counterparts or clients in case of Manager's absence.
Promptly responds to incoming emails as well as telephone calls.
Personal Assistant Requirements:
High Diploma in Office Administration or Bachelors/Masters Degree or equivalent.
3-5 years experience in similar position.
Diploma or IELTS in English language.
Preference given to candidates with multiple languages.
Proficiency in Microsoft Office, Internet.
Highly motivated and enthusiastic individual.
Interpersonal skills to be able to communicate effectively with other departments.
Organization and Time-management skills.
Ability to remain focused and calm in a time-sensitive and fast-paced work environment.